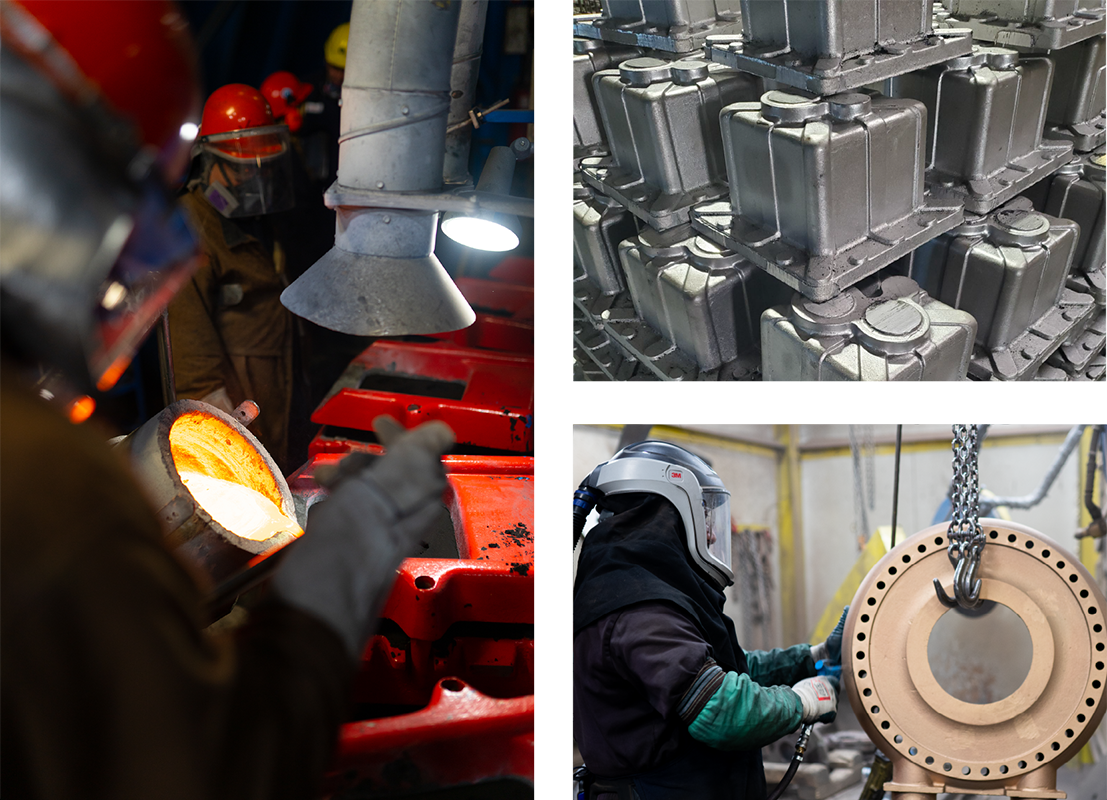 Committed to Quality
We are a group formed from the merging of eight top sandcasting businesses in North America. We utilize cutting-edge technology and employ a collective team of over 500 highly trained professionals to provide top-notch standard and customized castings. Our commitment to quality ensures that we deliver only the best products to our clients. At Foundrion Group, we are committed to setting the benchmark for excellence in our industry and being at the forefront of quality and standards.
Your North American
Foundry Partner of Choice
We utilize the collective strengths of our eight foundry businesses across North America to design innovative solutions that meet the unique product specifications and value-added service needs of our customers.
At our group, we are dedicated to providing unwavering commitment to our esteemed clients. Our core values of loyalty, transparency, and efforts for perpetual improvement are at the forefront of all our business practices. We strive to deliver the highest quality service to our customers, ensuring their satisfaction every step of the way.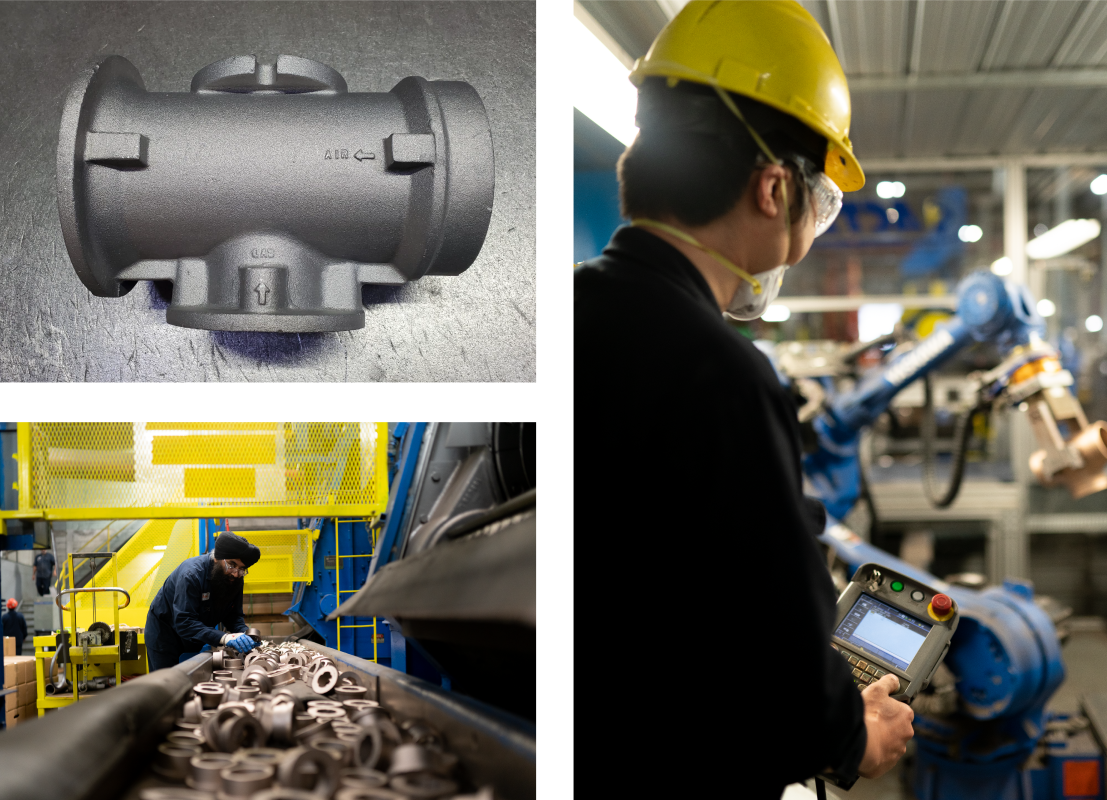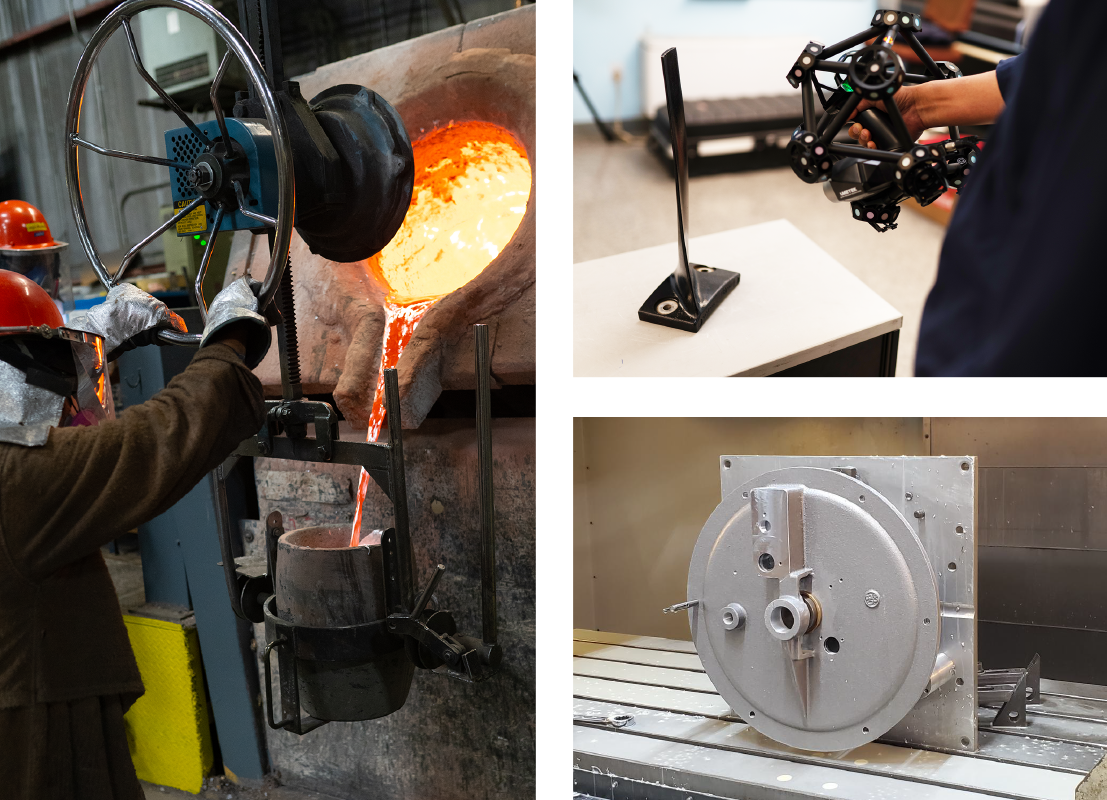 At The Foundrion Group, we pride ourselves on our operating philosophy that is centered around four key pillars: People, Partners, Products, and Planet. We are committed to keeping our workplace free of incidents and injuries, growing our employees who grow our business, treating our partners as we would like to be treated, delivering world class quality, and maintaining fair business practices while achieving a high level of environmental stewardship. 
Our unwavering commitment to maintaining the utmost levels of manufacturing excellence has been the cornerstone of our success.
Explore our eight world class foundry businesses
Value-Added Capabilities
Pattern Shop
On-Site Lab
3D Scanning & 3D Printing
Reverse Engineering
Rapid Prototyping
Material Testing
Value Added Capabilities
Weldability Testing
Tensile Testing
X-Ray & NDT
Machining
Heat Treating
Impregnation
Industries Served
Aerospace
Building (Commercial, HVAC)
Fire Protection
Industrial (Machinery, Transportation, Automation)
Military
Power Generation and Distribution
Resources Extraction (Mining, Oil & Gas)
Water Works
100+ ALLOYS

Find the foundry business that suits your needs.
Explore our website and contact us for advice, quotations or more information.